I Don't Know Where Paradise Is
Audio guide, mobile app, scenography of photographs, flower arrangements, and collages, 2019.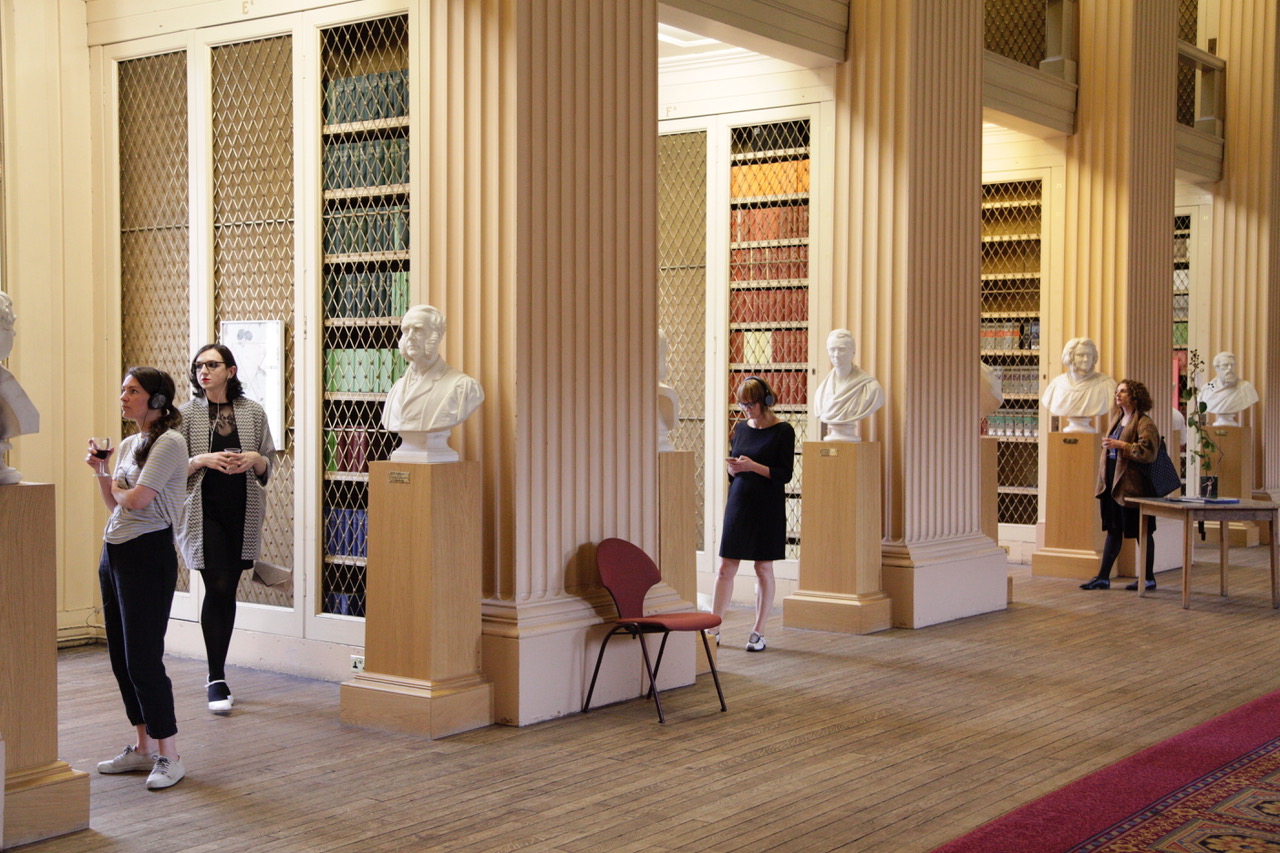 "A vibration comes from the library: a hum. Is it the hum of the books? The murmur of characters and diagrams and photographs pressed tightly between pages, rubbing up against each other? Is it the hum of all the things that for one reason or another did not find their ways into the library, humming, calling out for a reader? "

Produced as the final work of Nemer's practice-led PhD, I Don't Know Where Paradise Is is a multi-chaptered audio guide that mediates encounters with the libraries and homes of a group of loosely-interconnected gay scholars and artists in Amsterdam, Montreal, London, Paris, and Vienna.




Each chapter takes as its starting point an object found in and around the libraries, building on the idea of objects as conductors of feeling. These included a feather duster, a urinal, a house plant, a postcard of a still life, two clocks, and a shelf of biographies, among other items.

The audio guide is narrated by Nemer with an ensemble of voice artists: Adeniyi Adelakun, Adrian Rifkin, Alberta Whittle, Oskar Kirk Hansen, Tomi Paasonen, and Will Stringer. Sound design by Johannes Malfatti. The audio guide is housed on a custom-designed mobile app created by by Nikita Gaidakov. The app is programmed to randomly select and shuffle the chapters, so that each listening experience is different in content and sequence.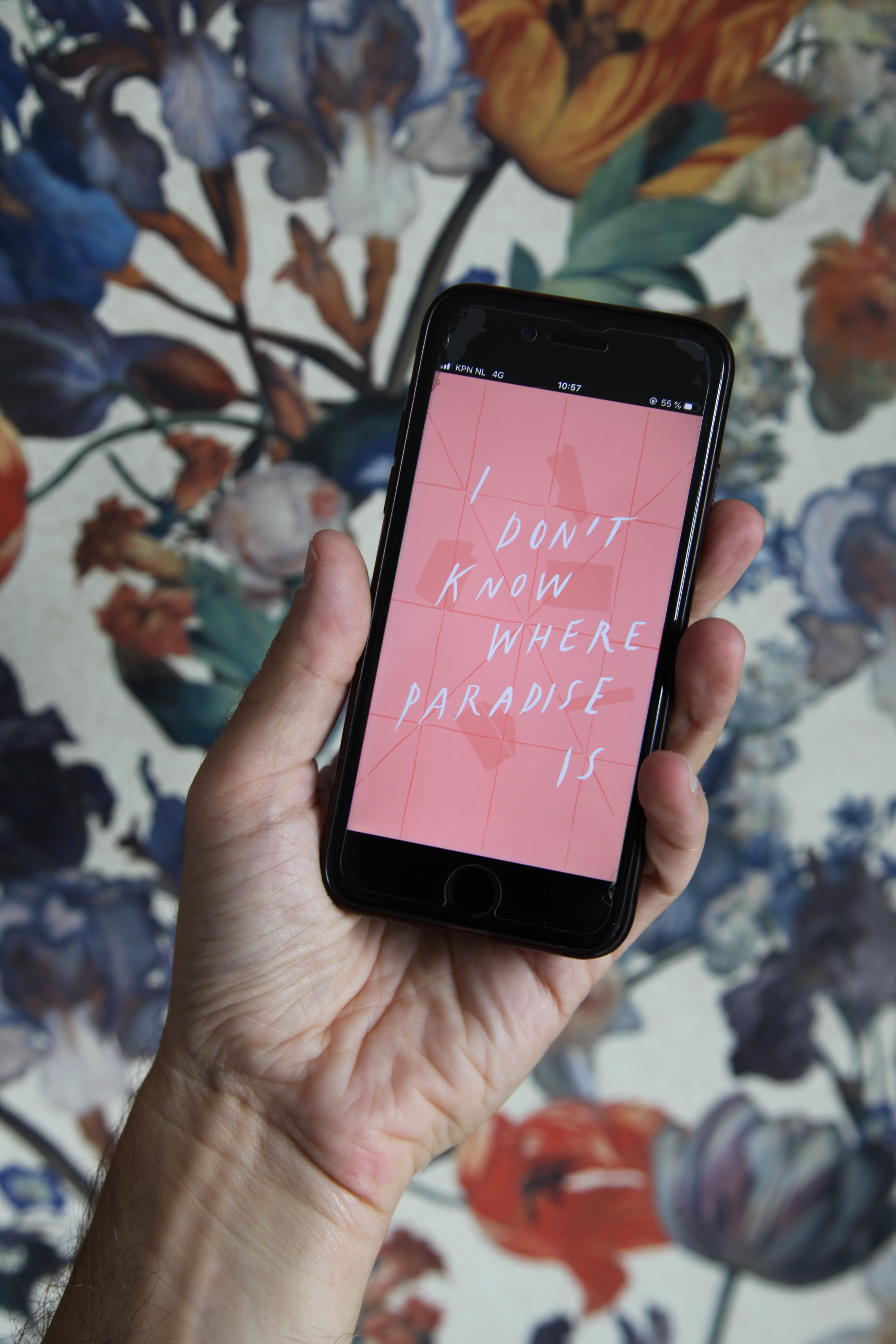 I Don't Know Where Paradise Is was first presented as a solo exhibition at the University of Edinburgh's neoclassical Playfair Library in September 2019. Audience members listened to the piece while viewing a scenography of floral arrangements, photographs, and epistolary collages that abstractly suggested objects and themes described in the audio guide.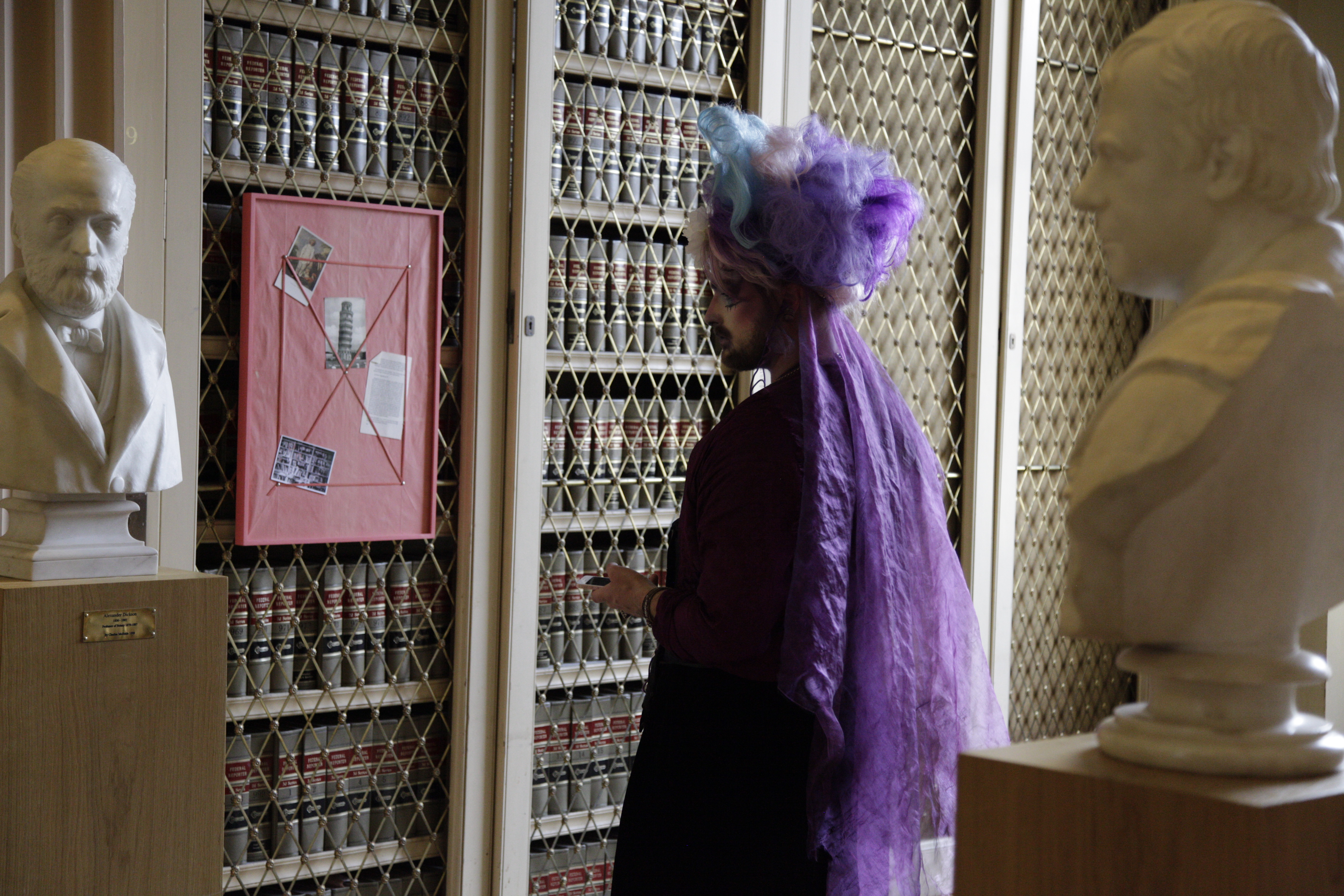 Photos by Bastien Pourtout