Epistolary collages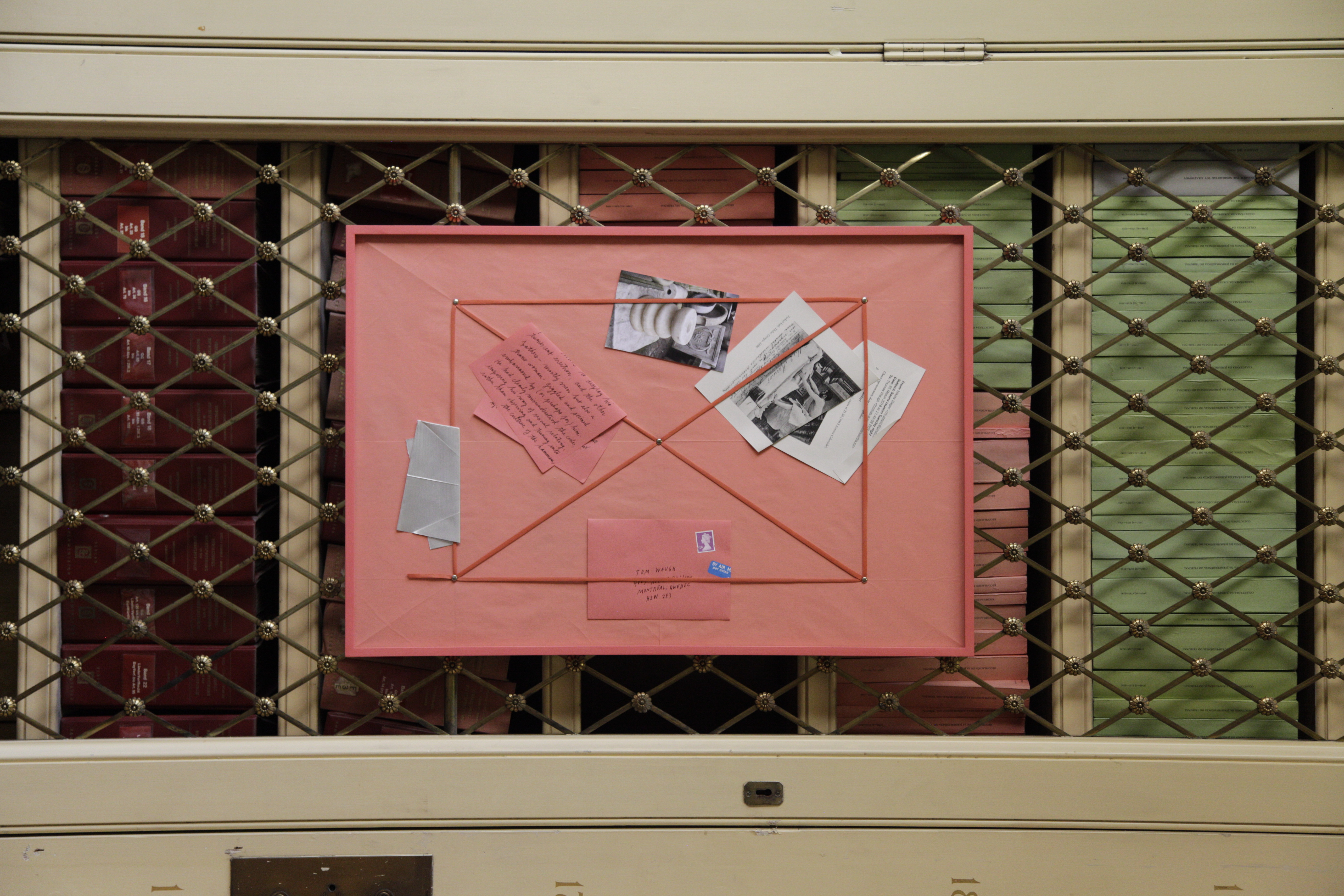 Diverse paper ephemera, leather, paint, since 2019.


An on-going series of artworks that document and aestheticise Nemer's written correspondence with individuals of importance to his artistic research.


The epistolary collages take inspiration from seventeenth century quodlibet paintings, a "[f]anciful type of trompe l'oeil of oddments, often showing letters, paper-knives, playing-cards, ribbons, and scissors, in apparently accidental array, painted on walls, etc…" The collages mimic this style to create three-dimensional arrangements of paper ephemera from the epistolary life of Nemer's research: handwritten letters, envelopes, photographs, bookmarks, e-mails, postcards, and book pages, to stage correspondences with Tom Waugh, Elisabeth Lebovici, Matthias Herrmann, and Abdellah Taïa, among others.


The collages were first presented along with I Don't Know Where Paradise Is at the Playfair Library in Edinburgh in 2019, serving as an abstract scenography of the audio work.
Photos by Bastien Pourtout