The Making Known
Narrated audio guide, choral composition, paper arrangements, bouquets, historical documents, website, 2022.
"Is it right to bring these posters to life through public exhibition, to bring their venemous words to the tender young voices of the chamber singers, elevating them through song?"
Commissioned by the Flaten Art Museum, The Making Known is a multi-disciplinary response to a selection of documents in the Tetlie Collection of the World War II Propaganda Posters, in the stewardship of St Olaf College in Northfield, Minnesota.


The research began with a site visit in 2016, during which Nemer viewed and handled the significantly damaged posters before they were sent to paper conservators. During this visit, he selected posters that specifically communicated demands, rules, and threats to nazi-occupied France, Belgium, and Luxembourg.


Nemer worked with the St Olaf Chamber Singers under the direction of Therees Tkach Hibbard to voice texts that appeared on these posters in French, German, and Dutch. Pandemic measures required that rehearsals and recordings take place remotely, with singers wearing masks and social distancing.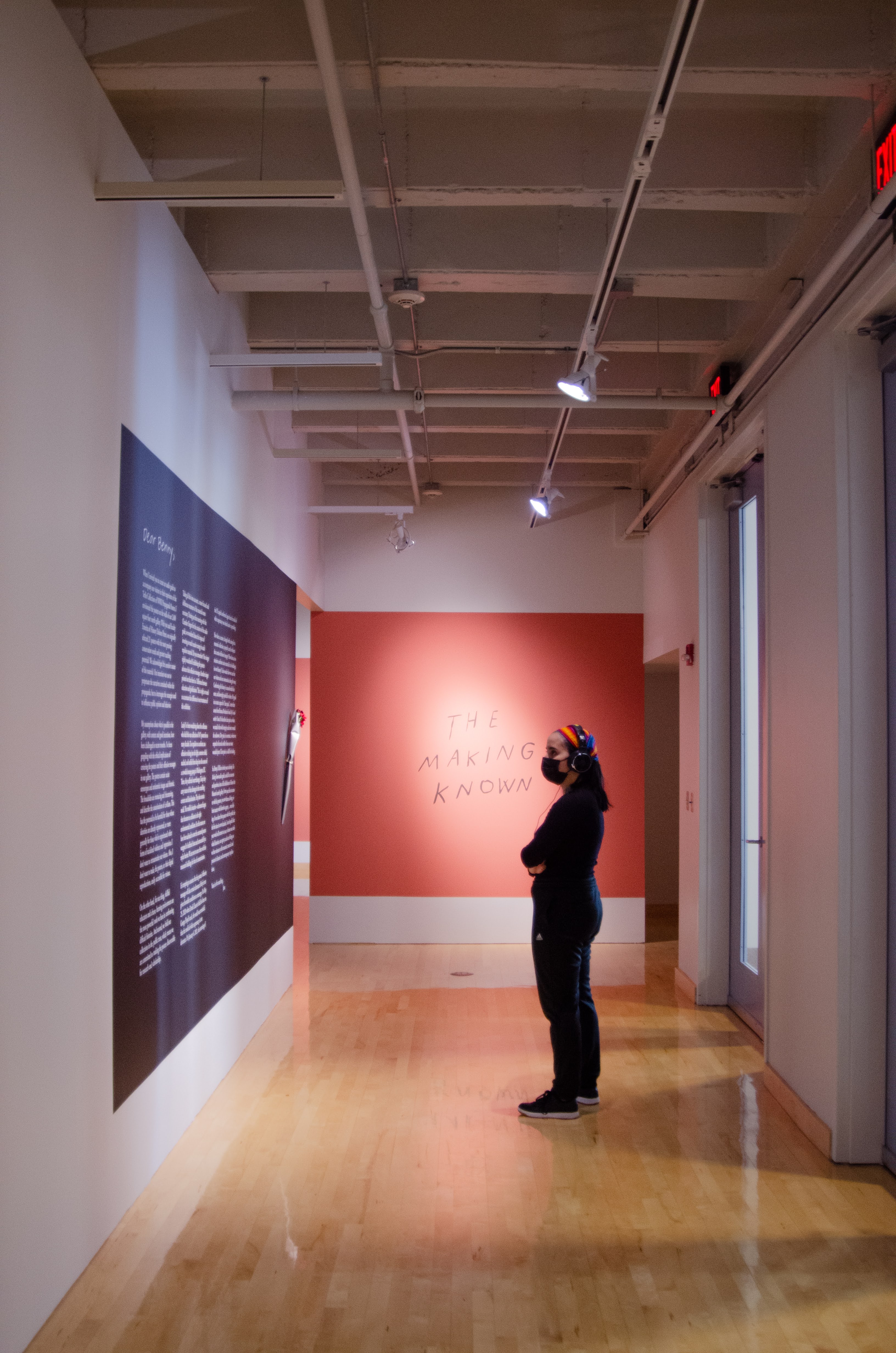 The final audio guides take an epistolary form, scripted as letters from Nemer to curator Jane Becker Nelson, paper conservator Dianna Clise, and poet and Holocaust survivor Paul Celan. The three "audio letters" ask a number of critical questions about the history of the posters, the ethics of their restoration, and their legacy for the future.
Following the tradition of previous projects like I Don't Know Where Paradise Is and Trees Are Fags, the audio material is hosted on a dedicated, artist-designed website programmed by Nikita Gaidakov.
The Making Known launched as part of a solo exhibition at the Flaten Art Museum, accompanied by a scenography of bouquets, paper arrangements, and a selection of the original posters discussed in the audio guides.
The paper arrangements emerged from Nemer's floral arranging practice, using petal-shaped fragments of reproductions of the posters. The arrangements abstractly imagined the disintegration of the posters, an image proposed in the audio narrative.


Bouquets of fresh carnations mimicked the placement of floral memorials at sites in Paris where individuals were abducted or assassinated during World War 2, another phenomenon addressed in the audio narrative.