For the Last Guest

Participatory floral action in collaboration with August Klintberg, since 2015.

An arrangement of flowers stands on a plinth by the entrance of the gallery, wrapped in screen-printed paper designed by the artists. The last visitor to leave the gallery is invited to take the arrangement with them. Each day, a new arrangement appears on the plinth, waiting for the last guest.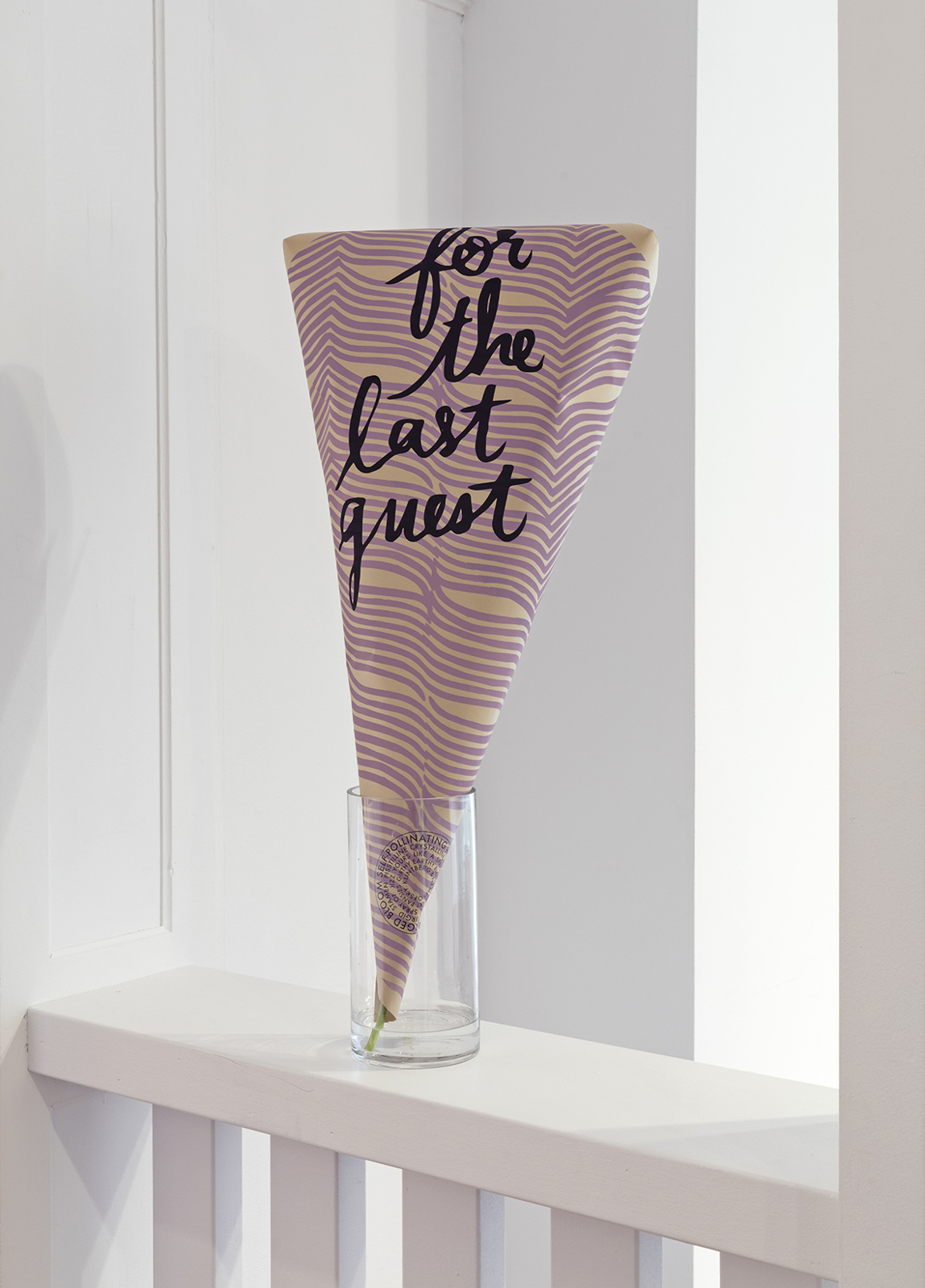 Critical writing about For the Last Guest is includes a blog entry by Clara Halpern as part of the Propped exhibition curated by Gabby Moser for Oakville Galleries, Canada, in 2017. Klintberg and Nemer were also interviewed about the participatory nature of the project for the Art Gallery at Evergreen's Instragram account.
Photos by Toni Hafkenscheid and Gloria Wong