Anemones

Floral-epistolary action, 2021.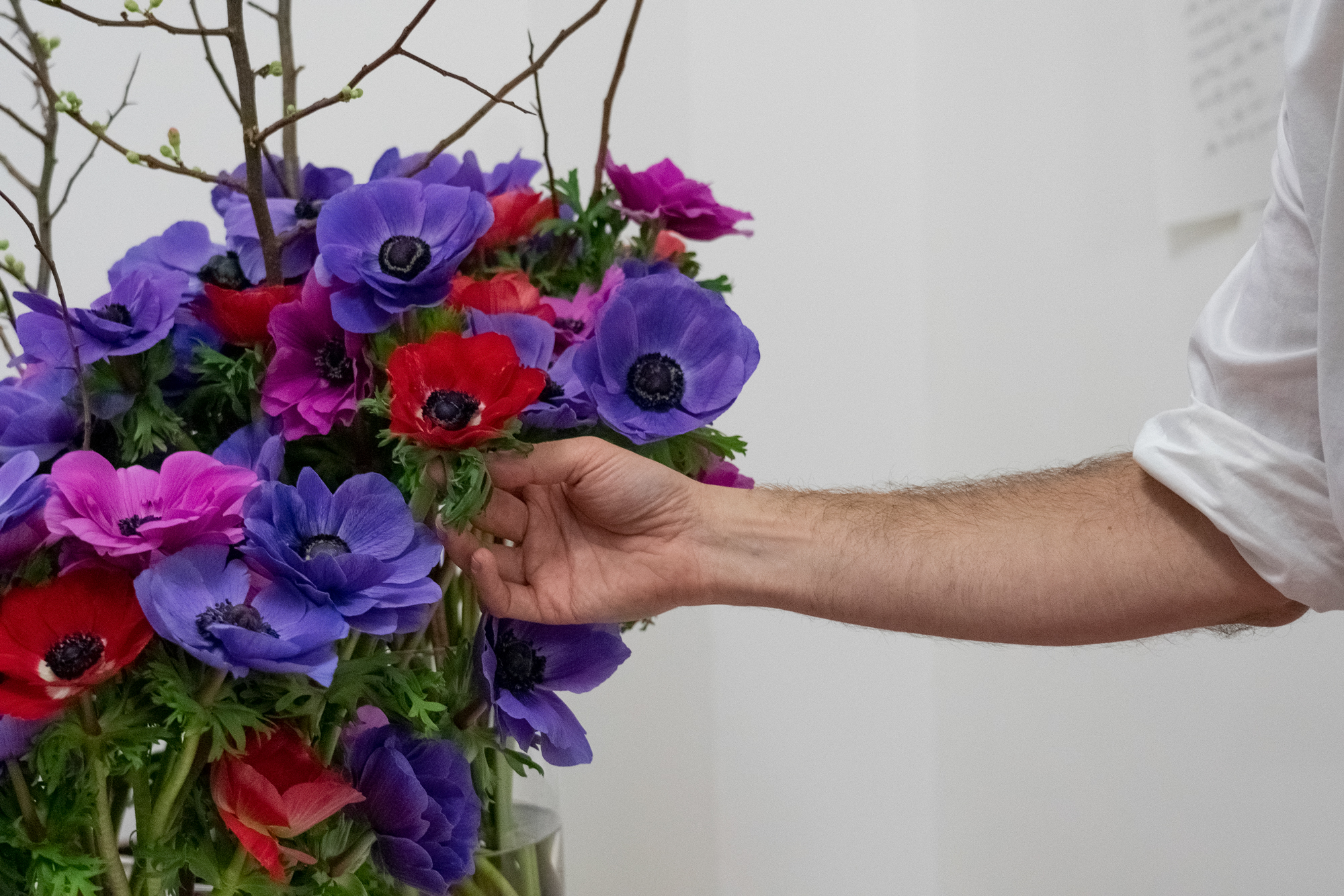 A series of floral actions commissioned by writer Lisa Robertson to accompany the publishing of her 2021 book, Anemones: A Simone Weil Project. Published by If I Can't Dance, and designed by Rietlanden Women's Office, Robertson's book moves between poetry, translation, and scholarly research into medieval troubadour poetry and the invention of the rime in the historical region of Occitania.


As part of the project, Robertson commissioned Nemer to enact a series of floral actions, creating and delivering bouquets to the seven writers and artists to whom her book is dedicated. These performative flower deliveries began in autumn 2021, and will continue through 2022, taking place in Montreal, Paris, and London.


Nemer wrote a letter to Robertson that reflects on the myriad gestures that make up a floral delivery and the many people who contributed in some way, to his first delivery, to Montréal-based poet Erín Moure. The letter contemplates the malady of wearing white clothes; the activity around Place de la République; varieties of anemones; and the fragile art of flower arranging. The letter is published in Anemones: A Simone Weil Project alongside a photograph taken by Nemer of his bouquet for Moure, featuring Fanon Kuyek as a mirror apparition of the sixteen-year-old Weil.


Nemer performed a floral-epistolary action at the launch of Robertson's book at Ellen deBruijne Projects in Amsterdam in December 2021.


He wrote Lisa a second letter about learning of Etel Adnan's death; about bonds of queer kinship and Derek Jarman's writing on white clothes; about the flower market of Marrakech and offering bird of paradise flowers to fashion designer Artsi Ifrach.


The letter was printed as large sheets of floral wrapping paper, which were used to offer anemones to each guest at the launch.
Nemer discussed his contribution to the book, as well as flowers as artistic material, in a radio show recorded just before the launch. Moderated by Anik Fournier of If I Can't Dance, the show focuses primarily on Robertson's research and writing, with contributions from the Rietlanden Women's Office and Frederique Bergholtz. The show can be streamed on the Soundcloud account of Ja Ja Ja Nee Nee Nee.
Photos by Temra Pavlovic, Celia Perrin Sidarous, and Nemer